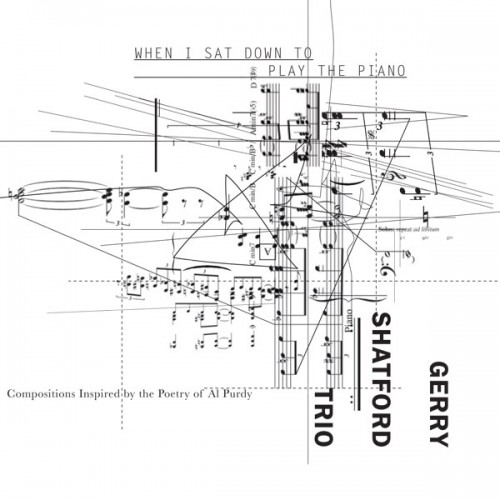 When I Sat Down To Play The Piano
"When I Sat Down to Play the Piano" is a collection of eight original compositions inspired by the poetry of Al Purdy.  The disc is packaged in a sturdy 4-panel, 2-pocket cardboard "eco-sleeve" with an intriguing front cover design by noted Canadian graphic designer Paul Sych. Paul has also designed a 12-panel poster insert which features all of the poems which inspired this project, opposite a stunning collage of Chris Wadsworth's studio photography.
This project is also available for digital download at the link below. Please note that the downloadable version does not contain the poster insert.
Product Description
Gerry Shatford: piano
Neil Swainson: bass
Terry Clarke: drums